This kit is perfect for mothers looking for a high-quality closed-system device.
Whether you're a new mother or an experienced mum returning to work, the Ameda Purely Yours Ultra is perfect for you. Let our proven airlock protection give you peace of mind keeping your breast milk safe from impurities such as mould and bacteria.
---
Ameda Purely Yours Ultra Breast Pump
Dual Ameda HygieniKit Milk Collection System with 25mm Flanges
CustomFit Flanges - 2x 30.5mm flanges + 2x 28.5mm reducing inserts
Cool N' Carry Milk Transportation Bag
12 Month Comprehensive, Worry Free Warranty!
Closed-System Breast Pumps - Keeping Your Milk Free From Mould & Bacteria
Revolutionary Hospital Grade Technology In The Home
Reliable Worry Free, Full Warranty On All Models
Australian Based Customer Service To Provide An Outstanding Experience
Ameda Has Been Known And Trusted Since 1942
Express Delivery Networks - Receive Your Order Within 1 - 3 Business Days!
---
Your milk is the equivalent of liquid gold, that's why we have created high-quality Double Closed-System models ensure the integrity of your supply. Our devices have been tried and tested throughout the years and are loved by mothers all around the globe.
Electric Double Breast Pumps While on the Go
Regardless of your reasons for choosing to feed naturally, we have a range of portable, electric equipment that can help you bottle your milk safely and efficiently.
This is an excellent choice for little ones who are struggling to latch, women who have an irregular supply, or working mothers looking to transition back into the office.
Whether you're at home or on the go, these can help you store supply away for later – whenever your little one is ready. From manual to automatic and electronic devices, we have a range of convenient solutions that are designed to make your life much easier.
At Ameda, we're here to help mums around the country and worldwide – we're so happy to have you here. Speak to our friendly, professional team today to find an option that's right for you. You won't look back.
Purity
Closed-System Breast Pumps with Proven Airlock Protection - Helps protect milk whilst keeping your tubing dry and clean!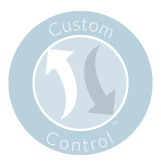 Ease
Complete speed and suction control allowing you to select the best settings for you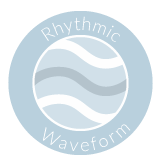 Rhythm
Our Ameda Rhythmic Waveform - Gently mimics the suckling of your child with our tried and tested suction waveforms.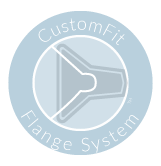 Comfort
CustomFit Breast Flanges allowing you to select the perfect fit for you making breast pumping a more enjoyable experience
---
---
Purely Yours Ultra Knowledge-Base
Does the Purely yours ultra support double pumping?
Yes! The Purely Yours Ultra supports both double and single pumping. Our simple plug and play technology allows for you to simply hook up your second breast milk collection kit to our double tubing connectors, and you're ready to go!
How Does The Purely Yours Ultra Keep My Milk Safe?
With Ameda's proven airlock protection, our breast milk collection kits help maintain the purity of your breast milk! Your breast milk should never come in contact with our Silicone Tubing or the pump itself. The Silicone Diaphragm in our milk collection kit acts as a powerful barrier between your liquid gold and harmful mould and bacteria.
Read More on our Ameda Milk Collection Kits
What Does The Warranty Cover?
Our 12 Month warranty covers any manufacturer defects. Focus on what is important rather than worrying about a slack warranty that will keep you up all night. Ameda Australia's Australian based customer service team are here to help!
I'm Having Suction Issues - What Do I Do?
Although we create fantastic products, we are not lactation consultants. Always contact your lactation consultant / medical professional if you are experiencing pumping issues.
If you are having issues with your pump itself, give us a call straight away and we will be more than happy to assist whether you're under warranty or not!
How Do I Clean My Breast Pump?
Watch our short tutorial on how to clean your Purely Yours Ultra Breast Pump below! Simple!
---
Tips on Using Your Purely Yours Breast Pump
Written by
an anonymous user
on
Customer Reviews
based on reviews
There are no customer reviews yet.
Thank you for submitting your review. Once it is approved, your review will show up in the list of reviews.
Submitting your review failed. Please try again.